I often bring this example up in casual patient conversation. Yet as important as it is to be frequently reminded, I know it's not a thought that gets to every patient. So what is wellness worth and how do you calculate it?
Most people, I'll be honest more so men, take the attitude towards health that "if it ain't broke don't fix it". The result of this flawed very "medical oriented" philosophy is they only address their health when it's so broken that they can't go to work, play with their kids, do the things they enjoy, etc. Then they'll do something about it, the quick fix, just until the problem goes away enough they can go back to whatever. Once again it's forgotten until something else breaks.
Imagine if that's how you drove your car? Zero maintenance, no oil changes, no cleaning or fluid replacements, nothing until it won't drive or some part actually breaks. How long would that car last? How much would your lifetime vehicle costs increase?
The same works for your health. You brush your teeth so that your teeth don't rot and fall out costing you thousands to replace. You eat a healthy diet to keep your weight and systems in check so you don't destroy your heart, pancreas, and everything else. You exercise to keep your muscles strong, cardio health in check, and maintain mobility into your later years. Likewise by maintaining the health of your spine through regular adjustments keeps your structural foundation, your posture, and your nervous system health (the master control system for your entire body) in tip top shape so all systems maintain the best function possible.
Makes sense of course, but it costs money (and time). But is it really a "cost" or is it an "investment"? You see I don't think most people look at it that way with actual + and – attached. So think about it, if you take good care of your health over the course of your life and are able to work longer what is that worth to you? Let's say you don't, and your health is poor by the time you hit 65. I know many people who can't wait to hit "Medicare age", thinking not having to work any more is going to help. Rarely it does, in fact work is the best exercise they often get so their health usually tanks even more once they stop work. On the other hand, you take great care of yourself and are able to work an extra 5 or even 10 years? At a 30K income, that's an extra 150-300K! At 60K income, that could surpass HALF A MILLION dollars! How much of that did it "cost" you in additional wellness expenses? More importantly, these people are normally much healthier at age 75 when they retire than those that retired and have sat around for those same 10 years since age 65. So it makes it really easy to see how there really is NO comparison between the two options. In terms of cost, there is none. You have to see wellness expenditures as GAINS i.e. investments.
– Dr. Mike
2021 Nappie Award Finalists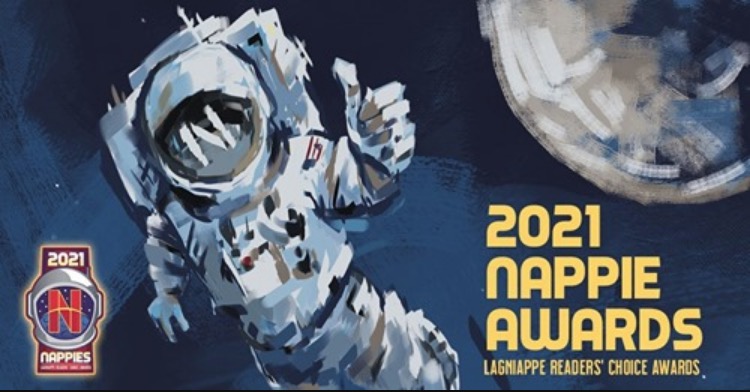 We have made the finalists once again for "Best Back Cracker" (no…we don't like the choice of category name). We won in 2020, and have another previous before that. REDBAR Espresso & Market also is in the finalist for "Best Place to Eat Healthy". Would you do us a HUGE favor and vote for us? You can vote once a day, so as often as you remember to we would really appreciate the bumps! Here are the links:
"Best Back Cracker" Liberation Chiropractic
"Best Place to Eat Healthy" REDBAR Espresso & Market
Building Update
We just passed the plumbing rough-in inspection! Rebar is on site and ready soon as all the rain stops. Ready to start digging for the footings and pour the foundation. Metal building is ready for delivery so once foundation is set things will begin moving fast!
Need Vitamins or Supplements?
Remember our webstore is always open HERE, 24/7 if you need anything. Best of all any orders over $49 ship to you for FREE! We appreciate the business, supporting local, supporting those with PURPOSE, instead of big retailers etc to save a few dollars at best. YOU DO make a difference with where you shop!