My jaw hit the floor when I read "Ohio health officials report Covid-19 vaccinations jump almost 30% week-over-week after announcement of $1 MILLION vaccine lottery". It's actually one of FIVE $1 Million prizes. The article states "States are increasingly turning to lotteries as a way to try to get hesitant people vaccinated against the coronavirus and boost lagging numbers." It goes on to say "New York and Maryland on Thursday announced that residents who get the vaccine will be eligible for prize money, with Oregon unveiling similar plans on Friday." Mind you Oregon also just became the first state to announce businesses will be required to record vaccine status for all new hires which is a complete violation of personal freedom, so no surprise there.
Some areas have teamed up with local breweries to offer free beer for getting the vaccine, while Maine is offering gift cards among other rewards. Mind you as a doctor myself, I'm not allowed to give patients anything for referring a friend as it's considered "enticement". How exactly can they get away with it?
As it always goes…FOLLOW THE MONEY. There is no way simple people like you and I could really track where the funding for these things come from and how it's being recouped on the back end for sure. But here's what we do know. OUR tax dollars through all these "relief" packages have purged massive amounts of money to Big Pharma and their vaccines. In other words they're already paid for, you paid for them, regardless of if you want them or not. Now that they've been on the market for months, and their uptake numbers are far far less than what they thought they would be (as of 5/24/2021 only 39.2% of the total U.S. population has been fully vaccinated and still less than half the population have even taken the first dose). They're now figuring out that a LOT more people are "vaccine hesitant" than they thought. What they have failed to figure out still is that hesitancy has no play in it for many more than they think. For many of us, there is simply no way, no lottery, no kickback, no force that will make us take this vaccine. 
It's again only been a few months and there are reports of side effects ranging from infertility, to prion brain diseases, to inflammation of the heart in teens and young adults. So for otherwise completely healthy, low risk populations, especially children who hold virtually zero risk of death from this virus, it is beyond medical imagination why anyone would be pushing kids to take this thing. Other than….FOLLOW THE MONEY.
– Dr. Mike Bucknell
Place of Work Requiring Vaccine? They are LIABLE for injuries says OSHA.
Important article posted regarding OSHA's stance on vaccines. If your place of employment is trying to tell you they will require the COVID-19 vaccine to work there, OSHA has determined they will be liable for side effects should they occur. Chances are if your employer knows they could be sued, they'll back off. Read the full article here. The pushback IS happening elsewhere so don't feel you're alone in it. Over 100 employees at a Houston hospital are suing for one of many examples now and to come.
Building Foundation has been poured!
As seen below in this beautiful picture, the foundation is down. That means as early as this week you'll see the frame start going up. We're making progress on track and still looking forward to completion by the end of the year.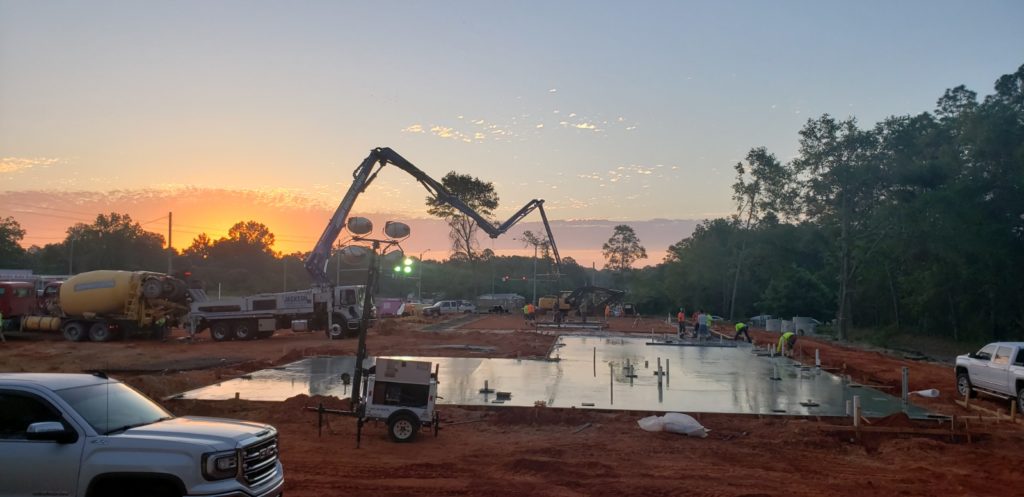 Web Store Available
All product purchases over $50 from our website receive free shipping! Link to store HERE.