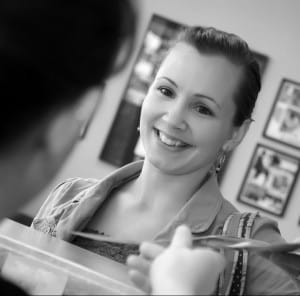 The team at Liberation are experts at providing professional care. Care ranges from scoliosis and other spinal deformity correction, auto collision and accident recovery, infant and child health, pregnancy care, sports and performance optimization, nutrition and detox counseling, and lifetime family wellness care.
They take pride in treating every patient like family. The environment is welcoming and not sterile like many medical and chiropractic practices you may visit. They are so confident you will love your experience they encourage all new patients to check out all options for chiropractic care. They are sure you will see the difference at Liberation Chiropractic & Wellness PC.
If you have any reservations about starting treatment, please let the staff know. Please call the office or stop by our Mobile location and the staff will answer any questions you may have. A list of frequently asked questions can also be found on LiberationChiropractic.com
Our mission: Through education of our 7 Homeostatic Essentials; respiration, detoxification, sunlight, nutrition, hydration, physical balance, and mental balance we stand to liberate our community from the bondage of dis-ease, destitute mindset, and unnecessary and often harmful medical care. With service focused on loving kindness, humbleness, and just principles, we strive to create a healthy and functional vitalistic community where serving God and the greater good of mankind, lasting quality relationships, and a desire to both protect life and maximize human potential are highest priorities.
The reason I love this chiropractic service is because everyone is so patient, loving, and understanding of everyone. There is so much compassion in the business.
Walter G.
Mobile, AL
Good service/fantastic people!
H.T.W.
Mobile, AL
Liberation has changed my life! They actually healed my diseases when no other doctors could. No medications!
Karen W.
Mobile, AL
Dr. Mike is the best.
Earlman D.
Mobile, AL
I've never felt better; whole body wellness.
Amy L.
Mobile, AL
I haven't been sick since I started being adjusted six years ago.
Lesa D.
Mobile, AL
My adjustment is one of the best parts of my week and Liberation provides that necessary relief and realignment. Dr. Mike is so personable and knowledgeable.
Brett S.
Mobile, AL
I like the perfect mixture of professionalism and family atmosphere.
David R.
Mobile, AL
I'm more than just a dollar sign. I'm a person to be invested in for healthier living.
Stephen B.
Mobile, AL
In the nine years I have been coming here, it's made me be able to do anything I want (pain free, which wasn't the case when I started) I have learned to change many things.
Ruby W.
Mobile, AL
I love the care that I receive, as well as the helpfulness of all the staff.
Cassidy G.
Mobile, AL
I love that my kids get adjusted and really like Dr. Mike. We all do. He's a health professional I can trust.
Tara E.
Mobile, AL
When I first came here, I could hardly walk or move my neck from a bad car accident. Having treatment here has helped me move and my neck feels so much better. Dr. Mike has helped me with my depression and my digestion. The most caring people there. They care about your overall health. Thanks Dr. Mike.
Rebecca G.
Mobile, AL
I have been able to stop taking Zyrtec for allergies and am being able to restore the curve in my neck. Also, my headaches are almost gone and I enjoy my appointments.
Chrissy G.
Mobile, AL
My digestion is great. I've been able to stop taking weekly allergy shots. My back is great
Jerry H.
Mobile, AL
My posture is so much better. I feel great and have learned a lot regarding being healthy.
Maggie H.
Mobile, AL
My mid-back is so much better, the spasms are gone.
Sue D.
Mobile, AL
I have a lower back injury and it does not hurt me as bad as it used to since getting help at Liberation. Thanks!!!
Pat A.
Mobile, AL
I was terrified I would never pick up my child. I was told I did not qualify for the corrective back surgery. After 2 visits to Dr. Mike, I was nearly pain free. After a month of treatment I was a different person. I could finally be the wife and mother I needed to be.
J. Glover
Mobile, AL