Had a conversation this week with a patient about affordability of chiropractic care. She agreed that if chiropractic was covered as insurance covers medical care, every chiropractor would be so busy you'd never be able to get in. Did you know that for over 50 years Medicare has limited access to chiropractors while covering drugs that are no longer on the market like Opioids? This limit reduces payment for chiropractic services to "manual manipulation of the spine" only. The Medicare Modernization Act HR1610 once again introduced aims to open up coverage as it should be to any services that a chiropractor is licensed to perform, which should be obvious. Considering this bill keeps being introduced year after year to fail once again, I'm not holding my breath. The pharmaceutical and medical lobbies will do anything to keep this from passing.
In the mean time, we know that the economy has been "less than prosperous" for the last few years. Likewise, I don't hold high hopes that it is going to change until we see some serious changes in US policy. So we have to meet people where they are, and with that we're excited to announce what we consider now our "Economy Plan". You can now sign up for twice a month for just $73 (does require ChiroHealthUSA). Considering the Pay Per Visit rate is $39, you save on adjustments alone but the plan also still includes x-rays at the end of each year. So if you've been holding off on your wellness care due to costs, "we got your back" and maybe now is a good time to get back to it. For a complete breakdown of the plan options stop by or call the office at 251-607-0040 and we'll answer all your questions.
WEMO Market this weekend!
We planned on the WEMO Market to be every third Saturday of the month all summer long (at least) but last month we got rained out with the bad storm. So this Saturday from 4-9PM we'll have our first ever so long as the weather holds. We'll have lots of vendors, sunset yoga on the patio at 6:30PM, live music, and more. We hope you'll come join us!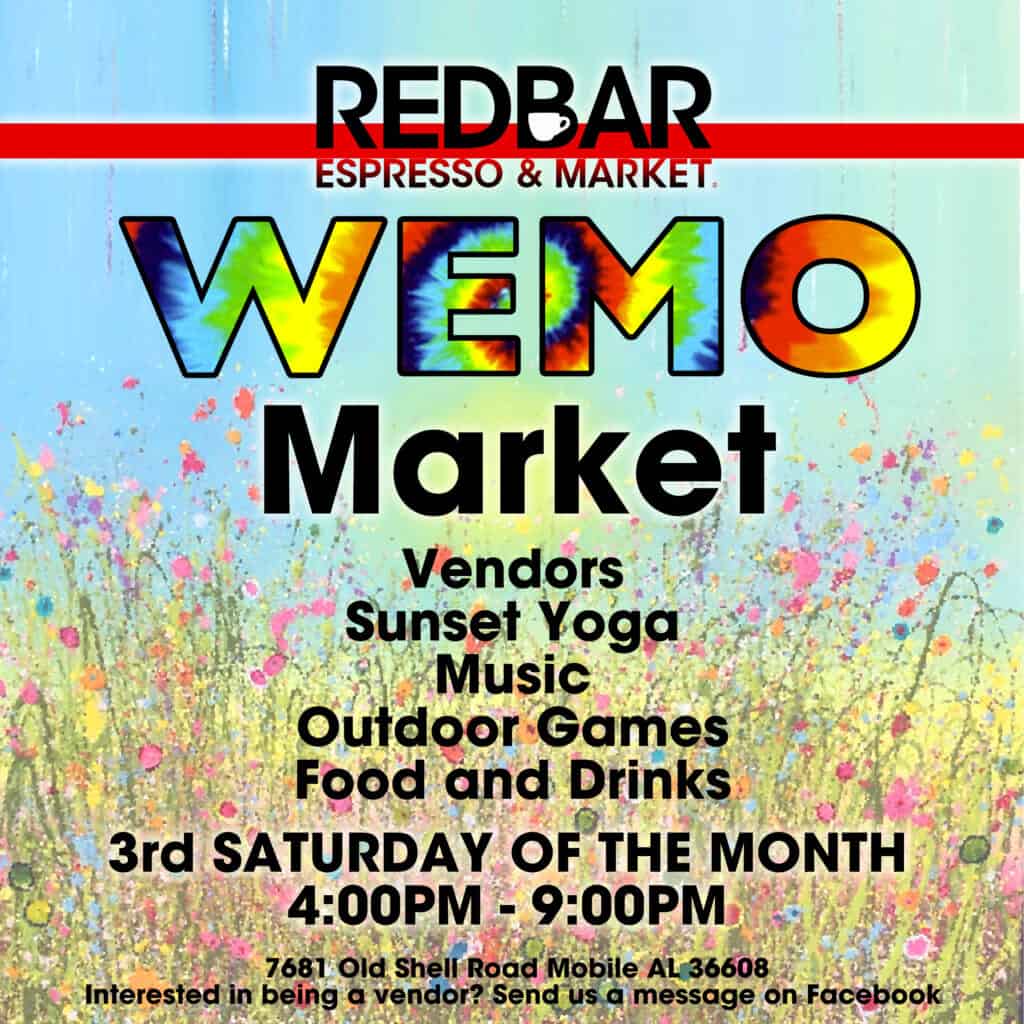 Amazing example of the importance of early intervention
I want to introduce you to two of my very special patients, Finley and Samson. These are kids that as you can see started very young under care. In fact, Finley was so small we didn't even have posture images!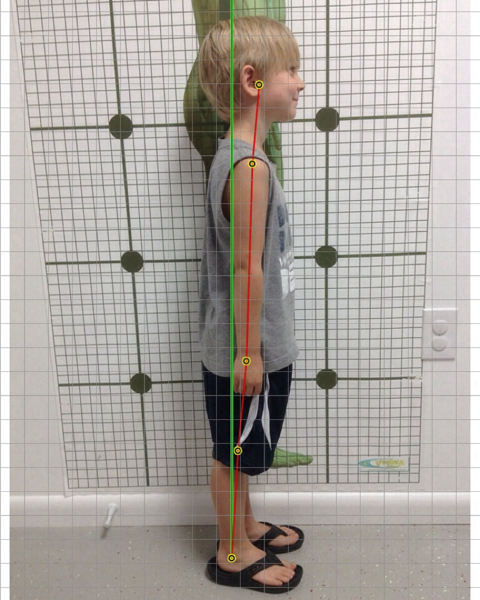 With permission of their parents, I'm able to share their early X-rays so you can see they were young kids. The first one Finley's you can see started with a great cervical curve.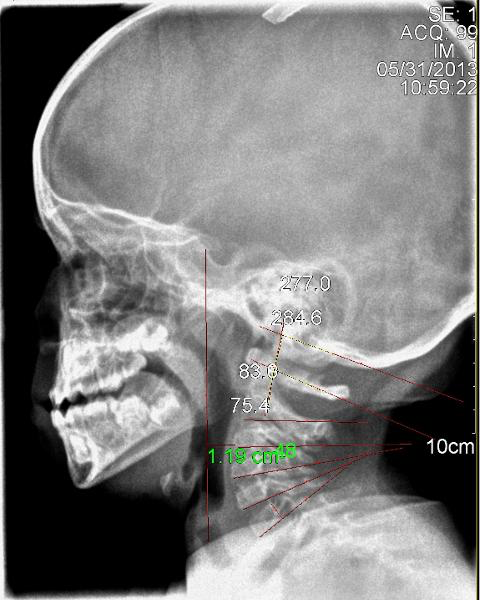 Samson not so much.
They were under care for years during their early development. This is a critical time because small problems can develop that the body has to grow around and adapt to, becoming bigger problems as they age. Most problems us adults have started young, and could have been prevented with proper maintenance.
A number of years went by that they weren't under care. One day my son, William, came home from school and told me he had a friend at school named Samson, who just made the connection that his chiropractor as a kid was Will's dad! That's pretty cool.
Then about a week ago, they came back in to start back under care for the summer. Both kids race bikes and have taken quite a few falls. So we of course updated their x-rays. The first is Finley, great cervical curve and no significant scoliotic curves or other problems.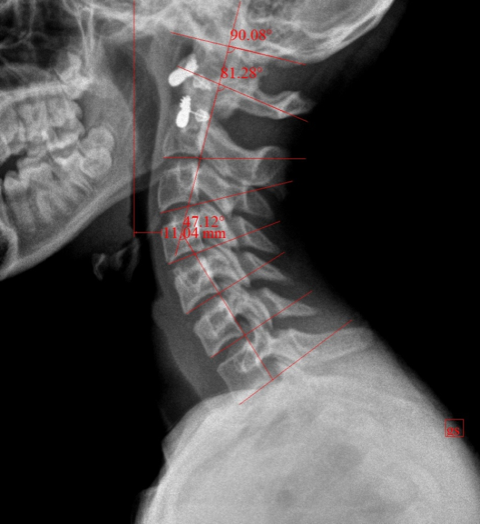 And here's Samson. Same story, great curve (despite where he started) and no other significant problems.
You can see there's quite a few years since that first picture!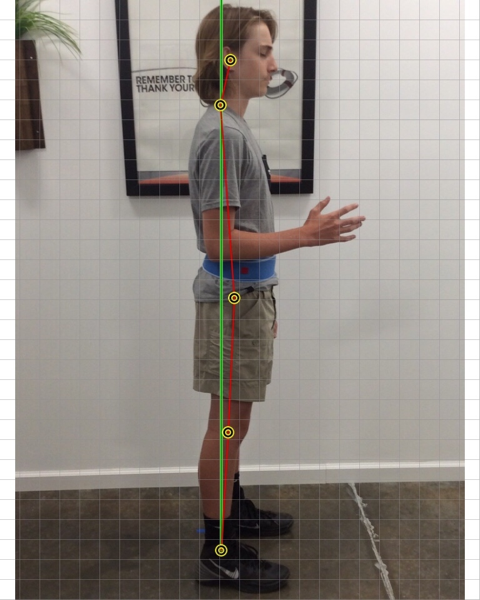 This story needed to be shared so you can all see what an impact early chiropractic care makes. This is why the kids of almost every chiropractor out there are incredibly healthy, rarely get sick, don't take meds, etc etc. Imagine if every kid got this kind of start!
Though we can't fix everyone, not everyone can afford it, there's not a lot of extra time to spare, or many other of a list of obstacles, maybe it's time you reassess priorities in your kids health. Chiropractic is safe, it's simple, and it's vastly cheaper than illness and problems. A simple assessment is the easiest way to at least see what you're looking at. Don't put it off any longer, call today.