This is a supplement to the workshop presented by Michael Bucknell D.C., B.S of Liberation Chiropractic in Mobile, Alabama. He discusses the most common causes of neck pain, how we differentiate between the various causes, what not to do when treating and why, and what to do for the fastest resolution and why. If you have neck pain, this will help you determine the likely cause and what steps to take to correction. To view the workshop in it's entirety, please see our youtube channel.
SPINAL ANATOMY
To gain full understanding of the various tissues involved, we recommend watching
 this previous workshop: The Science Of Spinal Correction.
PRINCIPLE TRUTHS
Things to remember about how long it takes to "fix" your spine. Our goal is to not provide a temporary solution but a lifetime of wellness.
It must be remembered that you should never "expect" to be fully out of pain, fully functional, or truly healthy, until the spinal curves are in their normal balanced mechanical state.
If the spine has degenerated or been injured to a point where normal mechanical function can no longer be achieved, then expectations should be focused on prevention of further damage and not unrealistic solutions.
Elimination of SYMPTOMS is never my goal, but rather correction or stabilization of CAUSE.
GENERAL SUBLUXATION
A subluxation, as defined by the Association of Chiropractic Colleges is:Â  "A subluxation is a complex of functional and/or structural and/or pathological articular changes that compromise neural integrity and may influence organ system function and general health."
DIFFERENTIAL DIAGNOSIS: Abnormal joint motion, possible pain or stiffness in either resting or moving state, degree of dysfunction will dictate amount of inflammation, pain, and immobility.
What NOTs: Pain killers, anti-inflammatories, muscle relaxers (both natural and drug forms), and epidurals, here-forward referred to as "symptom killers", only mask the symptoms. Doing nothing WILL likely improve as days go by but does not correct the cause.
GENERAL SUBLUXATION REMEDIES
HOME: While chemical methods can be palliative or assistive, you must restore normal joint motion, so physical restoration is essential. Traction, spinal mold, wobble, stretches may be sufficient to restore joint placement.
TREATMENTS: While other methods may work, a Chiropractic adjustment is the easiest and most effective. It's usually a simple Before>After effect. However, this does not guarantee how long the joint will remain in proximity depending on many variables.
MUSCLE STRAIN DAMAGED MOTOR UNITS
MUSCLE STRAIN
A stretching or tearing of a muscle or a tissue connecting muscle to bone (tendon).
DIFFERENTIAL DIAGNOSIS: Almost always related to a known injury or overuse. Most obvious during active motion, usually increases with resistance, and can usually be isolated to a vector of motion (specific muscle action).
What NOTs: Symptom killers may help reduce swelling and inflammation, however these are normal protective responses, so re-injury is more likely and can be much more severe. You also distract healing as your body now has to repair damage done by the drugs to other organs.
MUSCLE STRAIN REMEDIES
HOME: Rest, ice, Spider Tape, Omega 3s.
TREATMENTS: Laser therapy can increase healing response and shorten recovery time. By the time the muscle has healed, general subluxation will likely be set in. The level of injury will determine recovery time and rehabilitation needed to restabilize the region.
RADIATING NERVE PAIN PINCHED NERVE NOT ALWAYS FROM DISC
RADIATING NERVE PAIN
Radiculitis, also known as radiating pain, is ultimately a sign that a nerve or nerve root along the spinal column is under pressure from some sort of injury or inflammation.
DIFFERENTIAL DIAGNOSIS: Usually sharp or shooting pain, but can be throbbing. Most common from base of neck into shoulder, arm, hand, or fingers. Can often be exacerbated by jamming neck in certain positions.
What NOTs: Symptom killers may help reduce swelling and inflammation, however these are normal protective responses that when removed can allow serious nerve damage!
RADIATING NERVE PAIN REMEDIES
HOME: Rest, cervical traction, spinal mold, wobble with Halo Posture.
TREATMENTS: Must get the pressure off the nerve before damage occurs. In most cases Chiropractic adjustment is best option unless caused by a sequestered disc fragment or bone spur. Spinal decompression or manual traction also very effective, but often does not correct subluxation.
DISC PROBLEMS BULGES, HERNIATIONS, AND SEQUESTRATIONS
DISC PROBLEMS
DIFFERENTIAL DIAGNOSIS: Pain is most often positional and relieved by forward or lateral flexion. Disc can be easily differentiated on MRI, but because of this is often over-treated.
What NOTs: Surgery should NEVER be the first option unless nerve compression is causing significant loss of function! Symptom killers are only palliative, once again, and don't fix the cause, which will continue to deteriorate if not decompressed.
DISC PROBLEMS DECOMPRESSION
A common cause of neck, shoulder, and arm pain is a ruptured or herniated cervical disc. Symptoms may include dull or sharp pain in the neck or between the shoulder blades, pain that radiates down the arm to the hand or fingers, or numbness or tingling in the shoulder or arm. Certain positions or movements of the neck can intensify the pain.
DISC PROBLEM REMEDIES
HOME: Rest, repetitive cervical traction, spinal mold, and most important correct posture, as you can make it worse trying to relieve pain by flexing forward (pressure over pain).
TREATMENTS: Decompression techniques are the most effective (mechanical tables, repetitive, flexion-distraction, manual traction, adjustment, blocked drop adjusting, etc). Less effective are static traction and inversion tables, as they do not pump the disc.
DEGENERATED DISCS YOU WAITED TOO LONG FOR A QUICK FIX
DEGENERATED DISCS
Osteoarthritis of the spine, usually in the neck or lower back.
DIFFERENTIAL DIAGNOSIS: Degenerated discs are easily visualized on X-rays. In terms of pain, if onset was fast it may be another category, whereas if onset has been over time, or repeated, quick resolution is unlikely.
What NOTs: Symptom Killers do absolutely nothing to repair the degenerated disc. Surgical replacements are still rarely done due to extreme complications, so fusion is the go-to process with a very poor success rate.
DEGENERATED DISC REMEDIES
HOME: Spinal mold, repetitive cervical traction, wobble, joint supplements, all work slow over time.
TREATMENTS: Decompression techniques can certainly help, but still take TIME and REPETITION. Weekly Chiropractic adjustments for life should be expected. That said, first priority is stopping degeneration, any reversal of degeneration is icing on the cake.
WHIPLASH CAUSED IN EVEN MINOR AUTO ACCIDENTS
WHIPLASH
Whiplash is a common type of sprain often referred to a hyperextension and hyperflexion injury.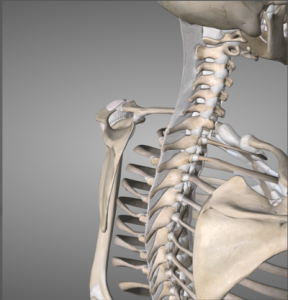 DIFFERENTIAL DIAGNOSIS: Once again, almost always known mechanism of injury. Onset of symptoms, however, can be delayed weeks or longer.
What NOTs: Symptom killers may help reduce swelling and inflammation, however these are normal protective responses. Bracing, while may help in the short term, can cause major issues if used too long. Also do NOT sleep on a pillow.
WHIPLASH REMEDIES
HOME: Rest, ice, spinal molds, Posture Trainer to comfort.
TREATMENTS: Laser therapy and PRP (Platelet Rich Plasma) Injections are currently the best options for speeding recovery, but ligament injuries are very slow to heal otherwise. Chiropractic adjustments will be necessary for an extended period of time to maintain joint proximity as much as possible and allow restabilization.
LIGAMENT INSTABILITY IS A VERY SLOW RECOVERY PROCESS
LIGAMENT INSTABILITY
Ligamentous laxity, or ligament laxity, is a term given to describe "loose ligaments."
DIFFERENTIAL DIAGNOSIS: Severe ligament instability can be seen on X-rays, but for less severe only Digital Motion X-ray (DMX) can diagnose.
What NOTs: Symptom Killers again do absolutely nothing to repair ligament injuries. Since most ligament injuries go undiagnosed, little is done surgically unless the compromise is obvious, in which case fusion is the most common option.
LIGAMENT INSTABILITY REMEDIES
HOME: Protective posture, do NOT sleep on pillow but on spinal mold, Posture Trainer.
TREATMENTS: Again Laser Therapy and PRP injections are currently the only promising techniques. Weekly minimum Chiropractic adjustments within limits of anatomical integrity should be maintained until recovery, which could take months to years depending on many variables.
KYPHOSIS
Kyphosis refers to the abnormally excessive convex kyphotic curvature of the spine as it occurs in the thoracic and sacral regions.
DIFFERENTIAL DIAGNOSIS: Standard X-rays in the seated position easily visualizes.
What NOTs: Symptom Killers do nothing to correct and therefore delay attention. Surgical fusion is medical option, but often leads to repeat surgeries due to ignorance of mechanical function.
KYPHOSIS REMEDIES
HOME: Spinal mold (must NOT sleep on pillow), repetitive cervical traction, wobble, extension exercises, corrective posture, Posture Trainer and Halo.
TREATMENTS: Minimum weekly Chiropractic adjustments to repetitively reinforce open joint motion. First priority is stopping degeneration as it is a linear and predictable result of kyphosis. Supine vibration traction and the cage help with both adjustment preparation and correction.
SCOLIOSIS
Scoliosis is a lateral (toward the side) curvature in the normally straight vertical line of the spine.
DIFFERENTIAL DIAGNOSIS: Easily visualized on seated X-rays.
What NOTs: Symptom Killers do absolutely nothing to correct. Bracing only weakens over time like a cast on a broken bone. Surgery is barbaric and like bracing completely ignores science that shows scoliosis is a cord protective process. The worst mistake people make is looking at this as a cosmetic issue.
SCOLIOSIS REMEDIES
HOME: Spinal molds, pelvic blocks, Posture Trainer, correct posture.
TREATMENTS: Traction and derotation techniques such as scoliosis chair and traction cage. Weekly Chiropractic adjustments from a young age to maintain normal before the process ever begins. If already established, minimum weekly adjustments to reduce progression and correct causation.
OTHER LESS COMMON CAUSES
DIFFERENTIAL DIAGNOSIS: There are many other less common issues that can cause neck pain like Thyroid problems, digestive issues, cardiovascular issues, cancer, infection, etc. Each has own set of symptoms in which a chiropractor or medical doctor should be able to differentiate.
What NOTs: Symptom Killers do absolutely nothing to repair any of the other problems and is no different here. We have to move away from the symptom mentality and realize pain is our friend, not our enemy.
Do you have a natural way you have overcame neck pain? We would love to hear about it. Please leave a comment below.