I was sent this graphic by someone connected with Koby Suburu and thought it's quite useful. So we're passing it on to you. Most of us spend a lot of time in the car. From my experience with patients complaining of back pain when driving, they really have not thought thoroughly about how the seat is supposed to be positioned. Feet, knees, hips, every component should be thought out as they absolutely make small mechanical deficiencies if not positioned correctly.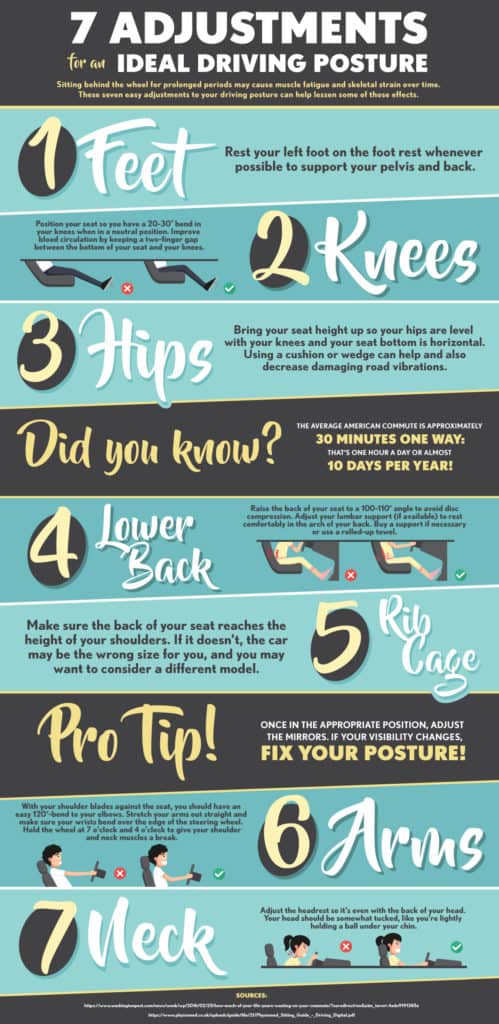 For those that need the extra lumbar support because their vehicle doesn't have one sufficient, that can make a huge difference as well. We use the Dreamsweet Memory Foam cushion which you can purchase here and we'll ship it to you https://liberationchiropractic.com/product/memory-foam-lumbar-posture-aid-back-support-for-office-home-or-car/
Take the time to really evaluate ALL the seats you spend a lot of time in. It might just be causing the problems you deal with, and minor changes can go a long way.